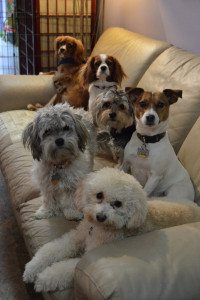 Thank you for your interest in 75th & Paws. With us, your pooch will enjoy interaction with both dogs and people in a comfy home like atmosphere. Play groups are completely supervised and good behavior is encouraged. We have a true passion for dogs and will give your little ones all the love and attention the deserve!
Max & Tamara, along with their son Justin, have joined together for a family venture!! After more than 20 years of business designing, manufacturing and selling Italian handbags, this is a big change! Tamara has dreamed of opening a doggy daycare for many years and after being diagnosed with Breast Cancer in 2008 she decided that there was no better time for change. It may not have been the "best" time but it was the best decision!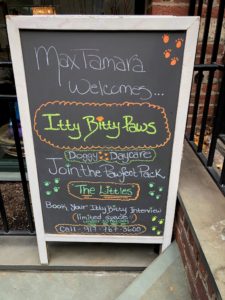 With a true love for dogs, we have thought of all the comforts of home for 75th & Paws!!!! Two large rooms for fun play, couches, chairs, beds, toys and plenty of love to go around!! We also have a live web cam for those of you who want a sneek peek at all the fun!! Tamara, along with her 2 girls Munchkin and Beenie, are ready to welcome your precious ones to the most divine doggy daycare in NYC!!
In 2019, we opened our sister location one block East on 75th, Itty Bitty Paws, exclusively for small dogs under 10lbs.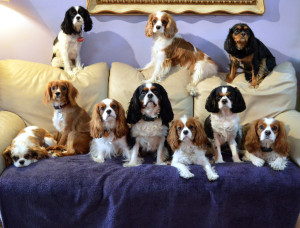 Check out some of our full time pups posing for pics!!